ECOMMERCE IS A MUST!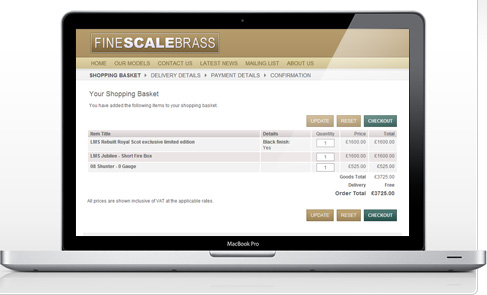 With On-Line sales increasing to new heights every year a fully ecommerce website is a must for many businesses.
---
Selling On-Line
Selling On-Line is now easier than ever and is fast becoming the method of choice for a large number of shoppers. iNET Solutions UK Limited can design, build and implement a secure store based on our iSITE content management system.
It will allow your customers to browse your products 24 hours a day 365 days a year, taking orders even when your 'bricks & mortar' premises are closed.
Your On-Line store can also attract new customers from, potentially, all over the world helping build your business.
An iSITE Based Store
Building your On-Line store around an iSITE substantially reduces development costs. It has all the standard options an on-line store requires but, should you need, has been designed to allow fully customised modules to be 'Bolted-On'.
Not only can an iSITE handle all your merchandise it can also be used to convey information to clients and prospective customers alike. Dynamic pages can be built easily through the Control Panel saving you both time and further development costs.
You can create custom forms to enable your customers to give essential feedback, allowing your business to adapt to their changing needs.
A B2B Website
The iSITE can also be easily customised to allow a full 'business-2-business' website to be created.
The PEW Electrical site is a good example, only registered customers with credit accounts can request a quotation based on their account code. A custom checkout module links directly to the PEW accounting software, retrieving product prices to build the personalised quotation.
Secure Payments
Taking money over the internet requires a 'secure payment gateway'. There are many to choose from. PayPal, SagePay and HSBC are some of the most common but the iSITE can link to virtually any available gateway. Please contact us with your exact requirement.