WEB DESIGN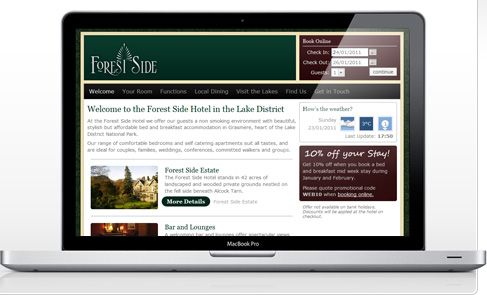 Providing a professional online presence is a must for businesses of all sizes. iNET Solutions UK has the skills and knowledge to help your business make a success of the web.
---
Web Design for your business
Great design can make the difference between an average site and a market leader. Your site and print materials are your first point of contact with your customer and first impressions count.
Website design not only needs to look great, it also has to function well, guiding your visitor to the information or resources they need intuitively and consistently.
At iNET Solutions UK we design your site to focus on your key goals, allowing for flexibility and ensuring that the transition from design to production runs smoothly and efficiently.
Optional Extras, As Standard!
Have you heard of Accessibility, Usability and Search Engine Optimisation? In a nut shell, they are about making sure that if someone wants to see your website, they can. At iNET Solutions UK we think that something this basic should be included in every design for free. And it is!
Copy Writing
Writing copy for the web differs from other media due to the nature of our audience and the influence of Search Engines. Keyword rich, targeted copy is essential for achieving the best possible ranking and the use of subheads and clear document structure ensures that your visitor's attention is grabbed.
Only by providing your visitors with what they want and expect, can we catch their attention with promotions and offers.